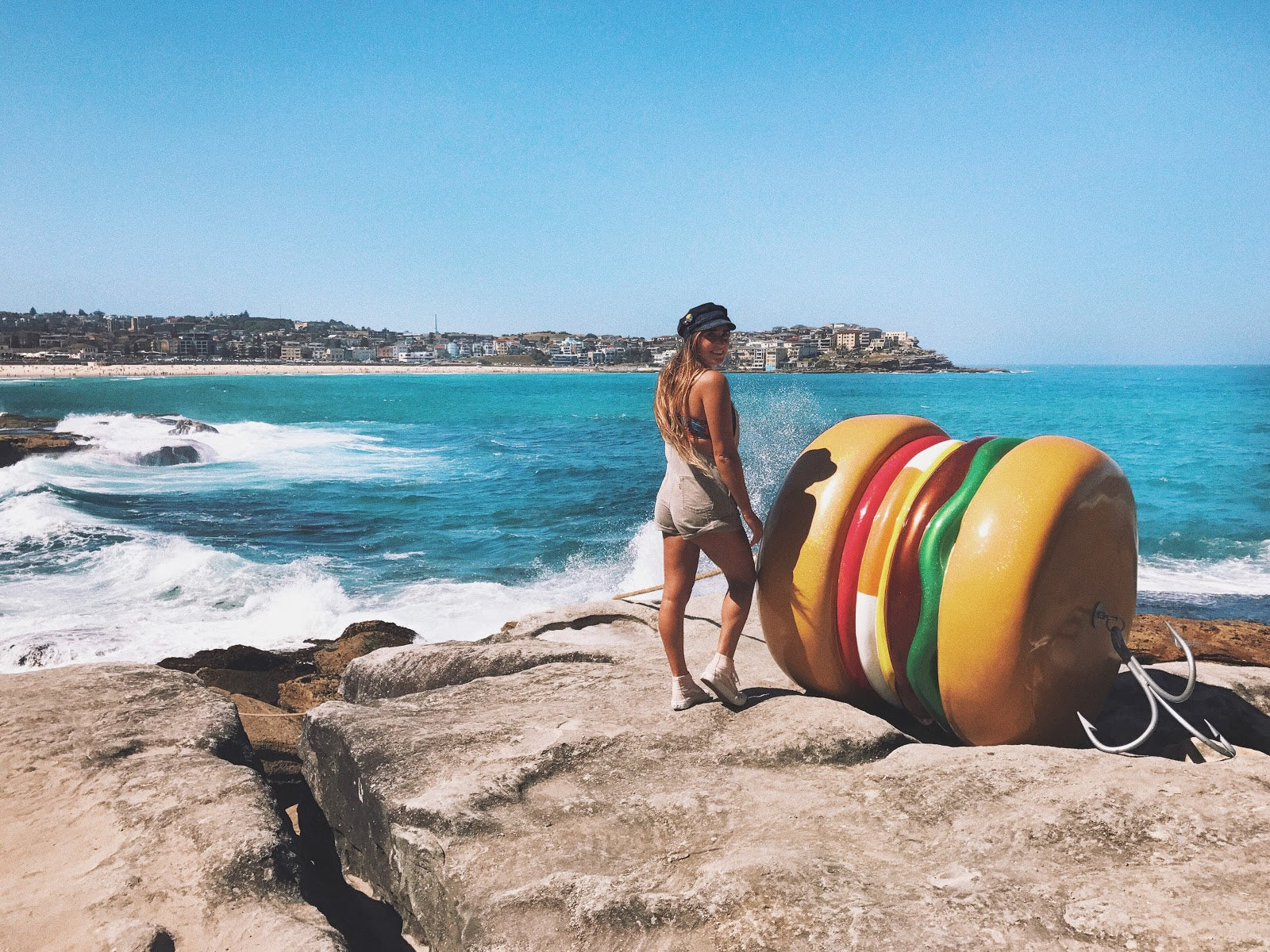 This was my first week in Australia, at Bondi Beach's Sculpture by the Sea.
Somehow, this is my 52nd weekly post for the Hansen's blog! I can't believe an entire year has gone by since I began this project, and when I think back on all of the things I've done (and written about) in the past 52 weeks, it blows my mind! In the last year, I've been in seven countries, taken eight flights, and surfed about 50 spots - most of which I'd never surfed before. In honor of a whole year of blog posts, I've rounded up five of my favorite posts!
The post that started it all. (Photo by Chris Grant for Jetty Girl Surf Magazine)
Starting off this list is my first post from way back in the day, June 2017. At this point, I had just graduated from UCSB and moved back to Encinitas from Isla Vista. I had two months to go before leaving on my big adventure and wanted to soak up as much home as possible. Writing about all of my favorite aspects of Encinitas made me wonder why I was leaving such a great place, but at this point, I was starting to get really excited for my trip.
Sharing this moment with Morgan made it even better! (photo by Tyler Correll)
This post was at about the middle point of my trip to Indonesia. I went to Nusa Lembongan with my best friend Morgan, and we met up with our friends Tyler and Jose. When we did a day trip to Nusa Ceningan and Nusa Penida, we saw some incredible nature, had a couple of mishaps along the way. Luckily, it all worked out in the end, and we didn't end up in island jail.
I had some good quality me-time on this road trip.
When I first arrived in Australia, I didn't have the best of luck with waves. I thought that my road trip from Sydney to Byron would be filled with epic surf, but there was practically no swell throughout the duration of my drive. When I got to the famed Crescent Head, I expected to finally hit the jackpot, but alas, not only was it flat, but also rainy. I was vigilant and waited out the storm, just in time for the clouds to clear and perfect waves to start rolling in.
The ladies finalists of the 2018 Single Fin Mingle. Clare Sullivan, myself, Lucy Small, and Mischa Davis. (Photo by Dave Thew)
My trip to New Zealand was probably one of my favorite little adventures of this whole year. I had the best time making new friends and catching up with old ones while surfing in one of the best contests I've ever seen. I am so grateful to have had the opportunity to participate in the 2018 Single Fin Mingle, and I hope I will be returning for many years to come!
Jason and I kayaking in Noosa, Queensland.
The last post in this list is a recent one. My mom and brother came to visit last month, and I got to show them all around my new home. They ate at my favorite cafes, met all of my new friends, and got to see why I find Byron Bay so special. Our time together in Australia was so special and fun; I will never forget it!
So here's to 52 great weeks, and 52 blog posts. This journey would not be possible without all of you, so thanks for reading / enjoying / tolerating my writing!