Hansen Surfboards
Humble Beginnings
Born in the small dusty Great Plains town of Redfield, South Dakota, Don Hansen the founder of Hansen Surfboards was taught about down home family traditions and the value of a hard days work at an early age.
While attending classes at The University of South Dakota in the late 1950's Don was introduced to the art of wave sliding via classic surf films by two brothers who were attending USD from Southern California. Transfixed by the images of the soulful surfers, Don would soon find that sweating away summers doing manual labor in the Mid-West held no flame to the idea of riding waves with friends in the warm California sun. With a lot of courage and a little bit of money, Don decided he had enough of being land locked and bravely hitch hiked his way to Coronado, where he would indulge in the surf lifestyle and begin his journey into surfboard manufacturing.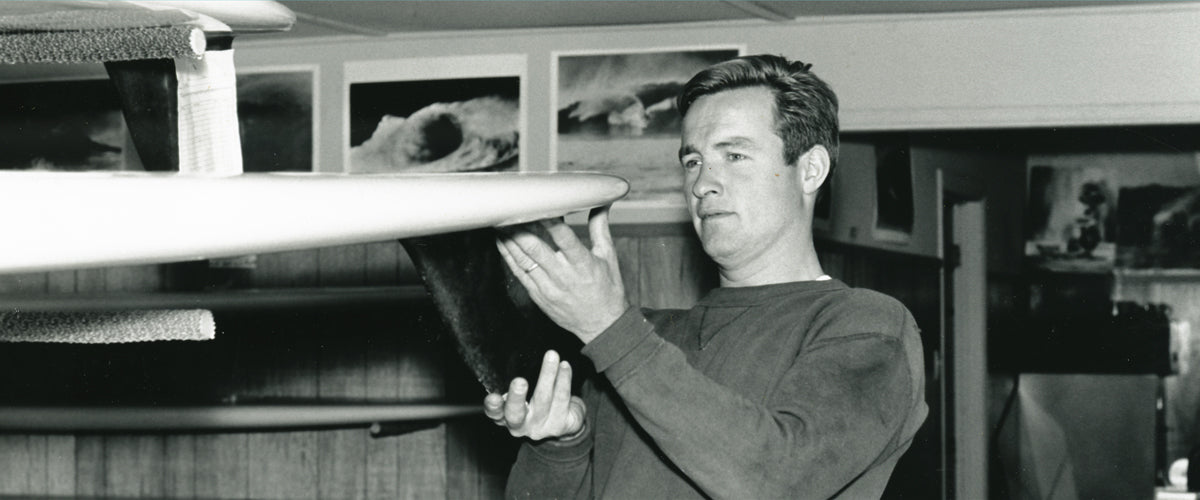 Learning From The Legends
Scouring the coast for the best waves, Don and his friend spent all of their free time surfing, which eventually led Don to become passionate about shaping surfboards and after a stint in the army he would eventually land in Santa Cruz, CA where he apprenticed under surfing legend Jack O'Neill.
During this time period he would continue to hone his craft and shape for other notable surfing icons such as Hobie and Jacobs, before making the ultimate surfing pilgrimage.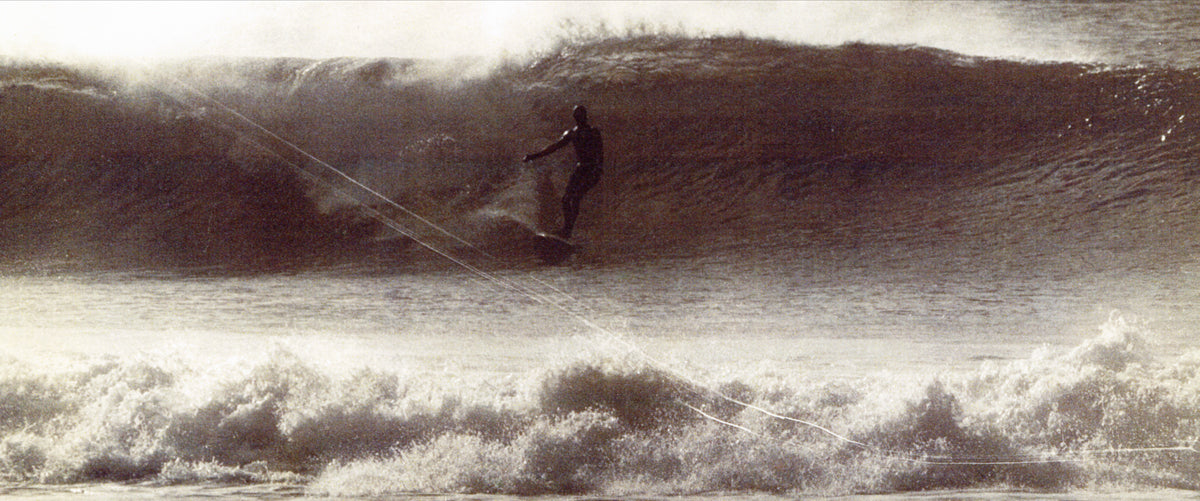 Aloha, From The North Shore
The 1960's were an epic time for surfing and for Don Hansen as he spent 1961 on the North Shore of Oahu, fittingly dubbed the 7-mile miracle for it's awe inspiring waves. It would be in a small shack at the end of a dirt road that Don would launch Hansen Surfboards and make his mark on the surfing world at large. Don wasn't only shaping handcrafted surfboards to perform on world-class waves like Sunset Beach, but was also making waves as a competitor by winning the Tandem National Surfing Championships and also placing 2nd at the Makaha Tandem Surfing World Championships and bagging the cover of Surfer Magazine at Haleiwa.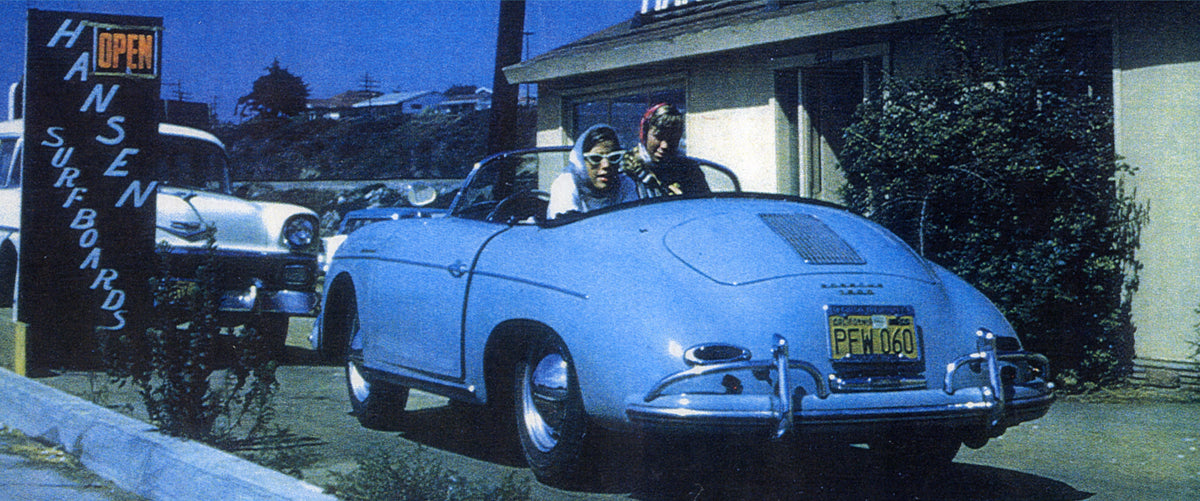 Cruising Back to Cali
After an epic year on the North Shore, Don decided to take his family and new surfboard label back to Southern California and set up shop in the small surfing community of Cardiff-by-the-Sea. Once Don returned to California, he soon found the demand for his handcrafted boards was exploding and that he would soon be one of the most sought after surfboard manufacturers in the world.
During this period Don would sponsor some of the days most progressive surfers including Mike Doyle, John Peck, Rusty Miller, Linda Benson, and Margo Godfrey. He also created some of his most his most popular models of this era and today including the 50-50, Competitor, Classic, and Superlight which are still in production today.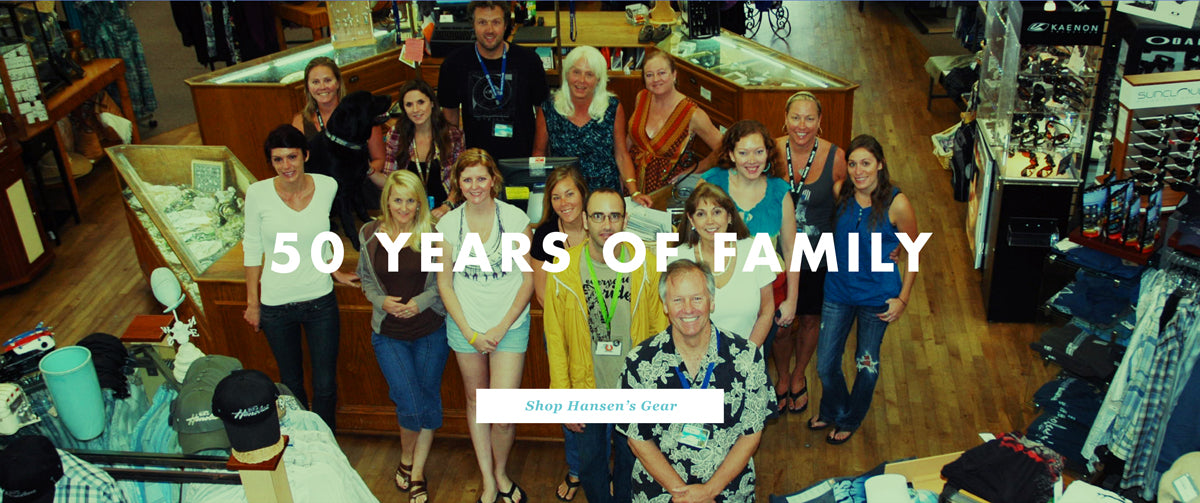 Radically Retail
Seeing a need for a quality surf shop in San Diego County, Hansen's transitioned into a retail business in the early 1970's. Hansen's quickly became a highly respected retailer and one of the most popular surf shops in Southern California. With a single location now located in Encinitas, CA, Hansen's is a true heritage shop that takes pride in providing an all-inclusive shopping experience for both core surfers and novices alike.
With over 20,000 square feet of retail space, Hansen's is still the largest surf shop in San Diego County, and still family owned and operated. With it's independent and family based values still at the center of the Hansen's brand, the ongoing passion for providing an unparalleled retail experience hasn't changed.

Location
Hansen Surfboards
1105 S Coast Hwy 101
Encinitas, CA 92024
Phone Numbers
1-800-480-4754 (toll free)
760-753-6595 (local)
Call Now
Store Hours
Monday 10am to 7pm
Tuesday 10am to 7pm
Wednesday 10am to 7pm
Thursday 10am to 7pm
Friday 10am to 7pm
Saturday 10am to 7pm
Sunday 10am to 5pm