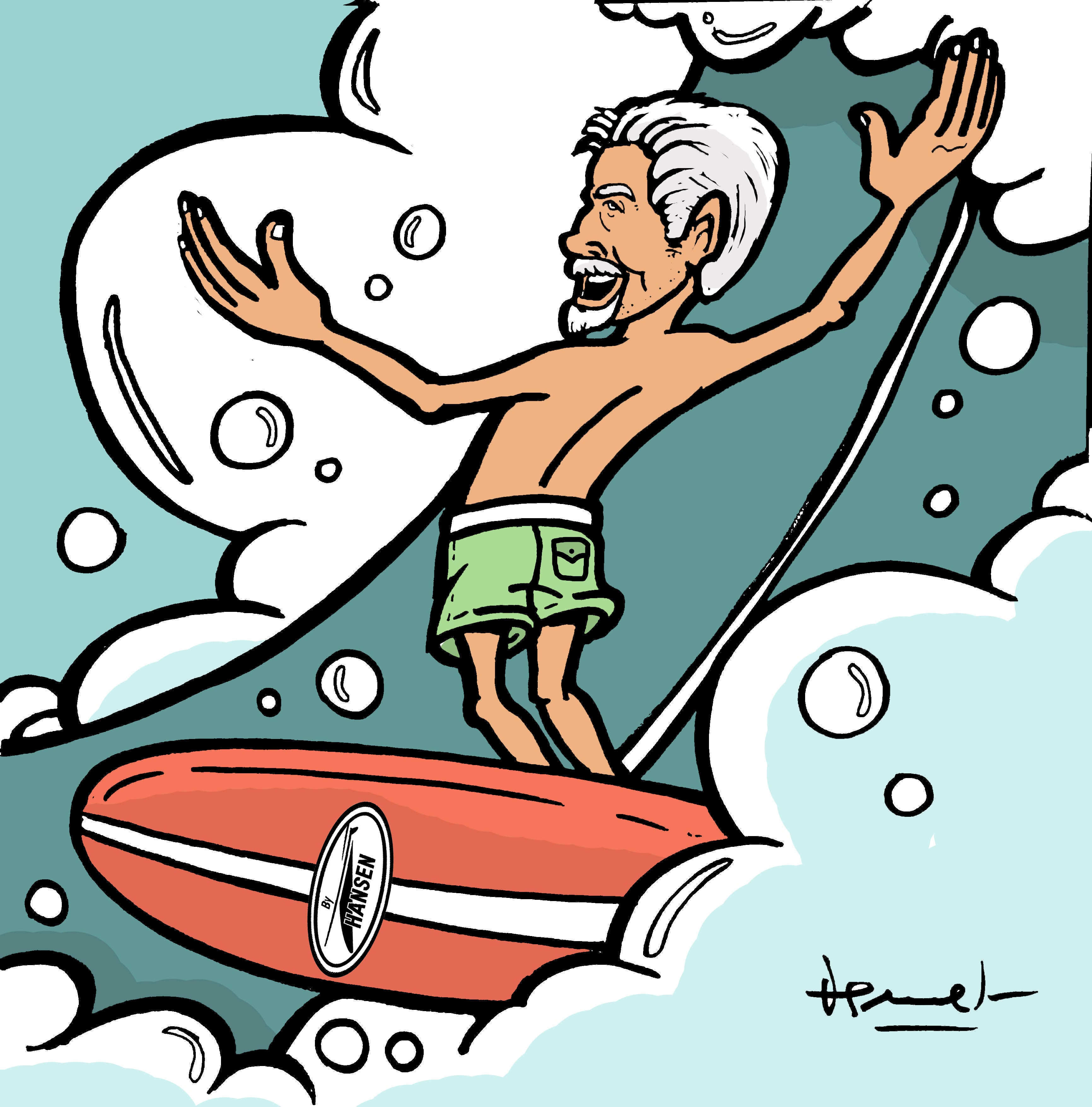 THE TEMPLE OF SURF PODCAST
ft. DON HANSEN!
TODAY, DON IS FEATURED ON THE TEMPLE OF SURF PODCAST TALKING ALL THINGS SURF! HE DIVES INTO THE SURF INDUSTRY, HIS FRIENDSHIPS WITH HOBIE + JACK O'NEILL AND GREG NOLL, AND OF COURSE...THE SHOP!
LISTEN TO THE PODCAST HERE!
HAVE YOU CHECKED OUT DON'S BOOK YET?
READ ALL ABOUT HIS LIFE FROM WHERE HE GREW UP IN SOUTH DAKOTA, TO THE ADVENTURES AND JOURNEY THAT LED HIM TO START HANSEN SURFBOARDS!