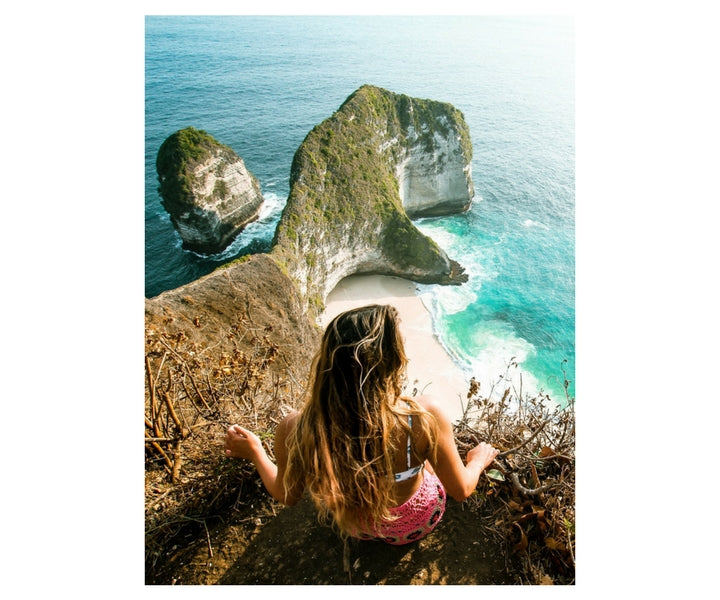 When I was still in California, getting ready for my big adventure, I was proud of myself for how light I was packing. I thought I had truly narrowed down my clothes to just the necessities, but boy was I wrong. My backpack was so heavy, that once I got to Indonesia, I actually put more than half the clothes and things I had brought into a box, and mailed it off on the slow boat to Sydney. The post office said it would take no more than three months to arrive at my friend's house, and that we would be informed through phone and email when it enters Australia. Well, when I got to Sydney, the box was nowhere to be seen. I didn't think to even check the tracking, because it would either say "Bali" or "Sydney," and it hadn't been a full three months yet, so I wasn't too concerned. After a couple weeks in the country, I started to get concerned, and I fished up the tracking receipt given to me by the Indonesian post.
Dread filled my body as I read the words, "ATTEMPTED TO DELIVER," on two separate dates, one of which was two days after I had gotten to Australia! We received no phone calls or emails, and the postman did not leave one of those "sorry we missed you!" notes in the mailbox or on the door. But the package was no longer waiting for me in the post office - it was sent back to Indonesia. Fantastic.
As I panicked about this, I desperately searched for a way to contact the Indonesian post, but they don't have an email address, and their phone number only works from within Indonesia. The box wasn't even sent back to Bali, but to the central mail office in Jakarta. I continued to hit dead ends, and for week or so, I sort of gave up, but when I realized how expensive it would be to replace everything that was in this box (wetsuits, shoes, clothes, swimsuits, etc.), I grew determined to get the box back.
I contacted my friend who lives in Bali, and she told me that she is an expert with the Indo Post, because she is so used to them losing her parcels. She found out that it actually was sent back to the main post office in Bali, and was still there. When I asked if someone could pick it up for me, she said that it is entirely possible I actually have to go and get it myself. For a moment, I thought, to heck with it, 'I'm going to Bali tomorrow'. Flights were cheap, and it was an excuse to go to Bali. But then, Mt. Agung conveniently decided to erupt, so all the flights were messed up. The volcano is still active and people in Bali are displaced from their homes, so I may not be able to get there for quite a while. However, the box will be there for the next few months (not sure what happens to it after that), so there is a chance I will be able to get it, or find out how someone can get it for me. Although these are just material items, some of them hold sentimental value, and I now see this whole situation as a challenge. Hopefully this story has a happy ending, so keep your eyes peeled for "The Case of the Found Box"!