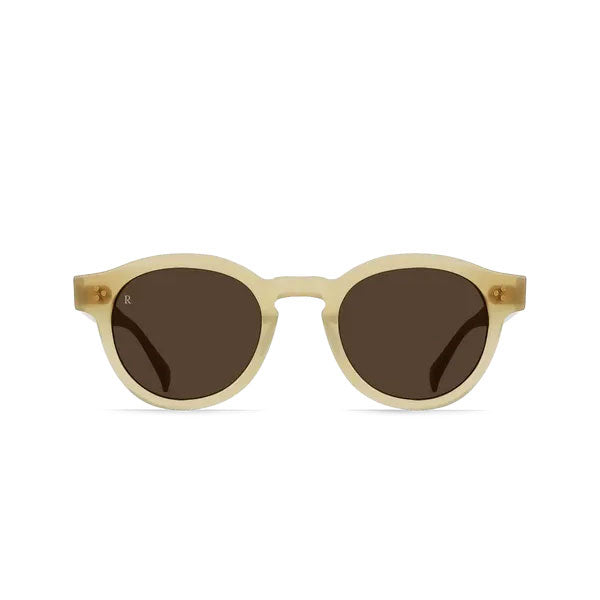 RAEN Sunglasses Zelti
$ 184.95
Product Details
UPC : 100F231ZEL49P
Manufacturer : Raen
Unisex Round Sunglasses
Zelti is the latest addition to the Zafrique Ensemble® in collaboration with Mikey February. RAEN took the square formula for Rune and Rece and reworked it to create a rounded, fashionable silhouette. Sculpted beveling gives the frame substance and nuance, plus triple rivet hardware provides added distinction and durability.
Frame Material
Villa is an elegant, muted yellow frame handmade from zyl acetate.
Hardware RAEN
Hardware
Robust triple rivet, five barrel hinges and fish scale wire cores.
Lens RAEN
Lens
Vibrant Brown CR-39 lenses manufactured by Carl Zeiss Vision. Featuring 100% UVA/UVB protection and 4 base curve.