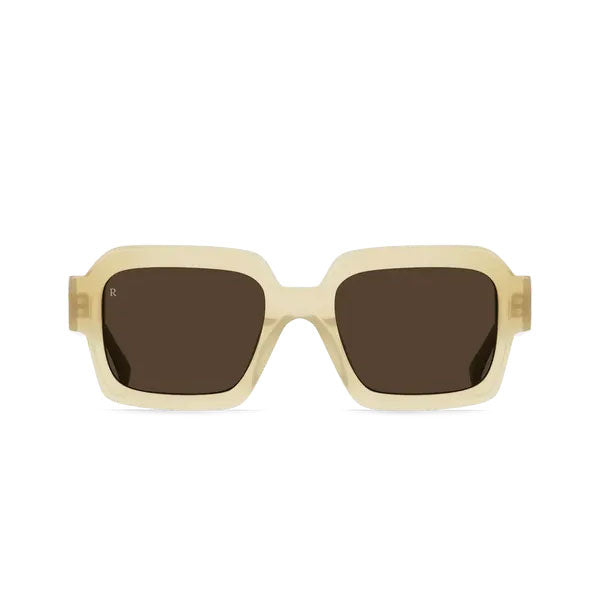 Raen Sunglasses Mystiq
$ 149.95
Product Details
UPC : 100U213MYS52
Manufacturer : Raen
Unisex Square Sunglasses
Built to make a statement, Mystiq speaks to Mikey February's passion for the cosmic jazz of the 60s and 70s. The curvy, oversize silhouette provides full coverage and throwback style, while the sculpted temples give the frame a refined edge. Just like Mikey, this standout frame is for anyone who marches to their own drumbeat.
Frame Material
Villa is a warm semi-opaque crystal acetate that is somehow both subtle and bold at the same time.
Hardware RAEN
Hardware
Seven barrel hinges with a wire core embedded in each temple for strength.
Lens RAEN
Lens
Vibrant Brown CR-39 lenses manufactured by Carl Zeiss Vision to complement the Villa acetate. Featuring 100% UVA/UVB protection and 4 base curve.