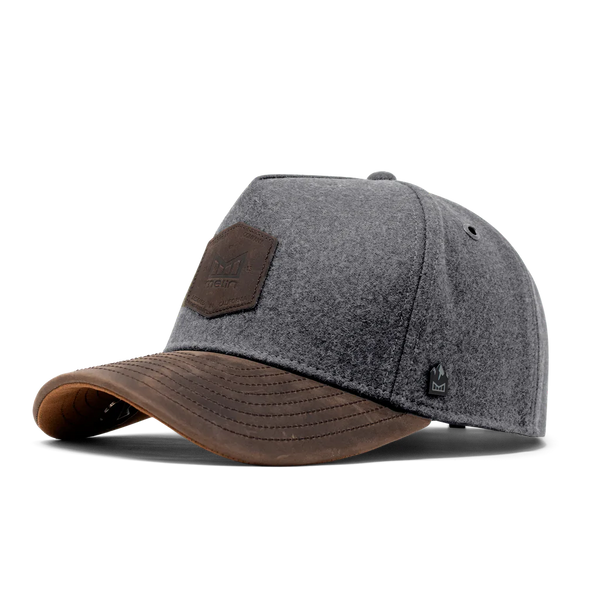 Melin Hats Odyssey Scout Thermal
$ 99.00
Product Details
UPC : 70314ME
Manufacturer : Melin
The Odyssey Scout THERMAL was specifically designed for die-hard winter outdoor enthusiasts. Built with extremely durable water-resistant Merino wool exteriors, hand-waxed, water-resistant Napa leather, moisture-wicking lining and a comfortable triple-quilted antimicrobial sweatband, this hat was made for the mountain adventures.

Shape Guide: Odyssey Shape
This is a slightly taller-looking fit yet wears a bit more shallow with a modified point on the front panels. Inspired by the trucker hats we grew up on, the front panel is crafted by creating a partial seam that stops high on the crown to give a touch of fashion to a classic casual trucker look.

Merino Wool Exterior: We source the highest quality natural wool to help regulate temperature and keep you dry.

Nappa Leather: Two P's. Has nothing to do with grapes, everything to do with the highest quality leather available for extreme durability.

Climate Adapt Technology: Never before seen heat-regulating tech. Opens like a pinecone to release body heat, closes to maintain inner temperature.

TECHNOLOGY & FEATURES
Hidden Besom Pocket
Heat Retaining
Antimicrobial
Durable
Climate Adapting
Undervisor Seal
Nappa Leather Strapback
Suede Undervisor