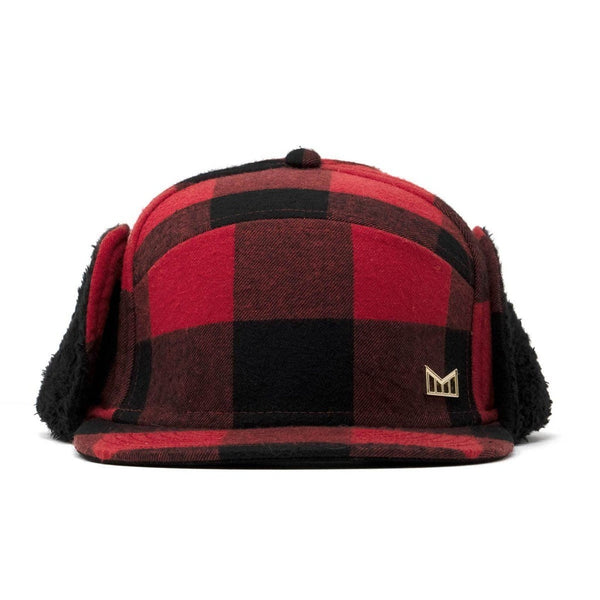 Melin Hat Lumberjack
$ 89.00
Product Details
UPC : 1000000062
Manufacturer : Melin
Lumberjack THERMAL was engineered with Climate Adapt technology on the crown panels designed to resist snow melt (water) to prevent absorption. As the body heats up, the fibers of the crown expand to allow your body heat to escape.

Shape Guide: Trenches Shape
This is a complementary shape for wider faces and people who generally enjoy a deeper fitting or modified flat bill. The horizontal front seam makes for a very comfortable hat and naturally follows the shape of the human head.th custom buckle closure.
TECHNOLOGY & FEATURES: 
Adjustable Ear Flaps
Climate Adapting
Heat Retaining Lining
Undervisor Seal