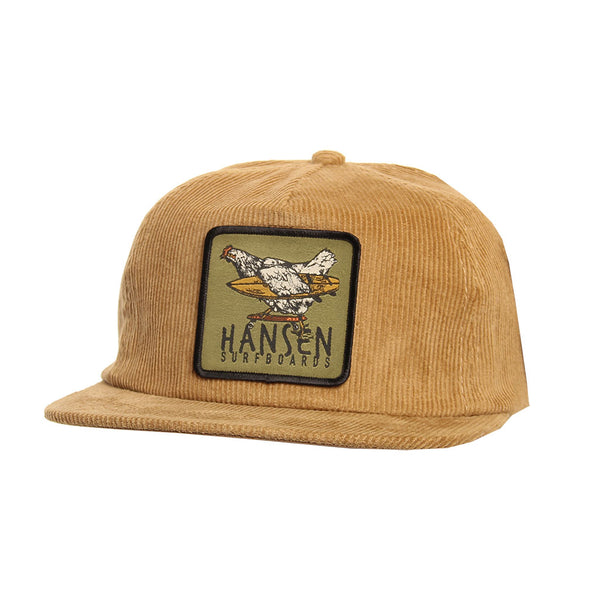 Hansen Hat Chicken Courduroy
$ 29.95
Product Details
UPC : DH7104
Manufacturer : Hansen
The Hansen Hat Chicken Patch is a 5 panel Courduroy Snap Back 
The Surf/Skate Chicken was designed by one of Brist's most longtime designers - Carsten Hansen - yeah, his last name is actually Hansen.

He had just gotten back from a surf trip to Kauai, and had seen a bunch of Chickens all over the place while he was there.

His general vibes of carrying a surfboard to the beach through a bunch of chickens and that he had also sometime skated to the beach carrying a surfboard merged together into this piece of art.