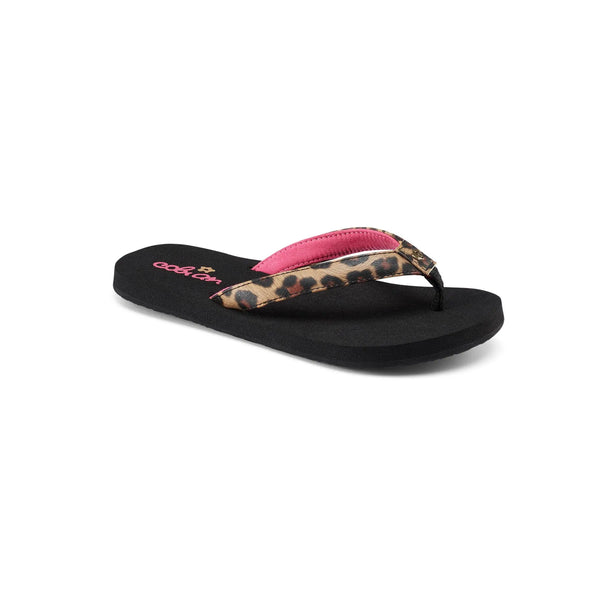 Cobian Kids Sandals Lil Fiesta
$ 24.95
Product Details
UPC : LIF22
Manufacturer : Cobian
This Sandal is ready for summer vacation! Combining a low-profile footbed with a fun fabric strap, the Li'l Fiesta™ is the little sister of the Fiesta Skinny Bounce™, offering a classic design with a colorful twist. Complete with a squishy EVA topsole, this sandal provides flexibility and cushioning with every step. Your feet will feel on a fiesta every day of the week.
Comfortable synthetic strap with soft microfiber lining.
Metal surftique logo detail.
Soft EVA top sole.
Full arch support.
Custom Cobian® EVA outsole.
LEARN MORE
The Lil Fiesta™ – girls flip flops that are made with quality, value, and comfort guaranteed for life.
COMFORT – From anatomically-designed footbeds with arch support to premium materials intended to caress your skin; Cobian has been recognized as a market leader in providing comfortable sandals since 1995.
QUALITY – See why millions of sandal lovers worldwide choose Cobian. From design to manufacturing, quality assurance process ensures you enjoy our sandals from the moment you slip them on.
VALUE – Cobian goes to great lengths to offer more features in its sandals than any of its competitors enabling you to enjoy a great sandal at an even better price!