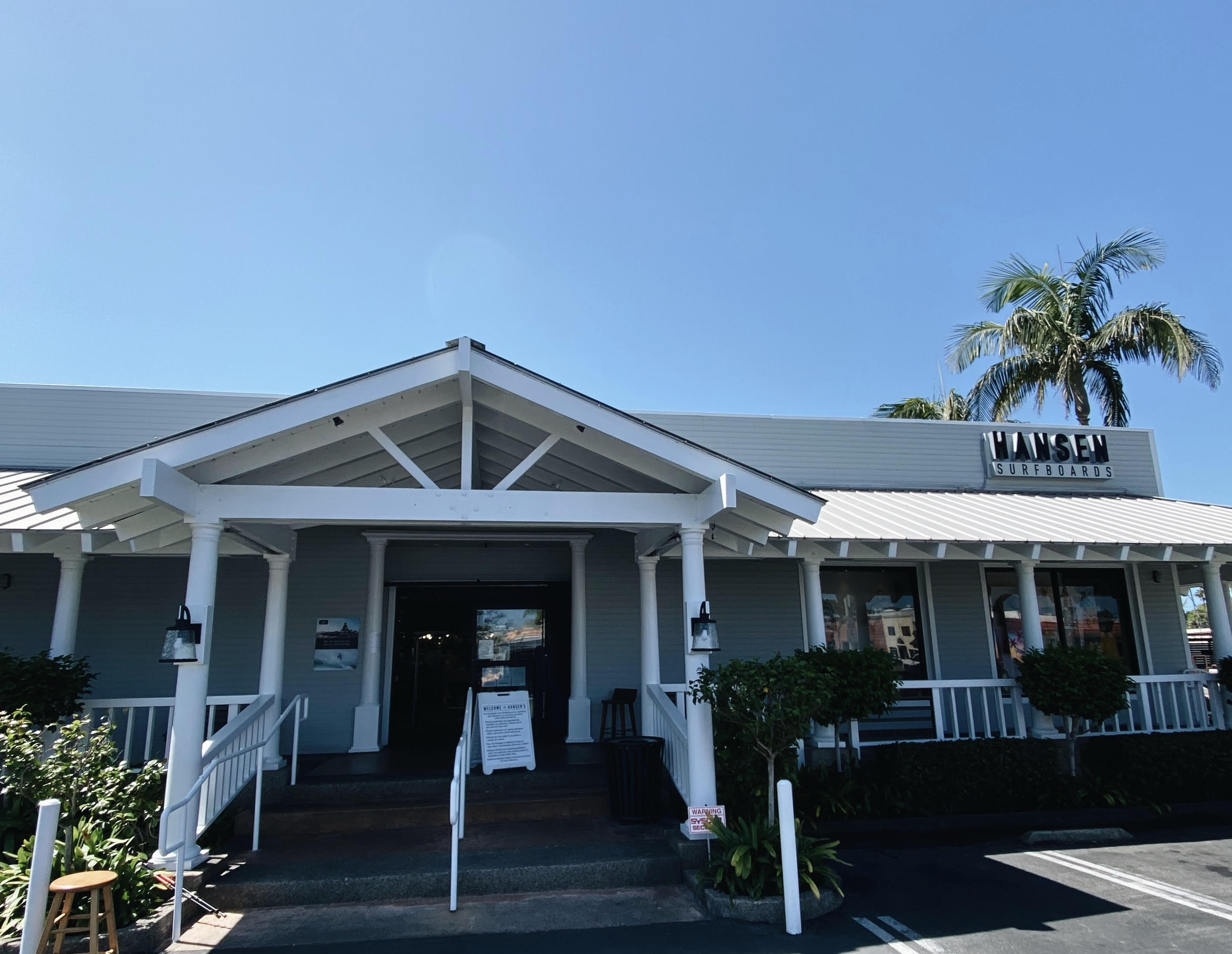 WE ARE OPEN!
Hours of Operation:
Monday - Saturday 10:00a - 7:00p 
Sunday 10:00a - 5:00p
Hansen Surfboard's is pleased to share, we are officially open to the public!
With that being said, here is what YOU need to know about the shop:
Limited Capacity! Customer Count: No more than 40 customers in the shop at one time.
Only 1 entrance and exit open for customers.
Masks for both employees and customers required at all times.
Masks and gloves will be provided when needed.
Only 2 Cash Register systems open each day, one in the north Main store and one in the south Boardroom section of the shop
Register stations have big plexiglass shield guards in place now.
Line indicators for proper spacing at both the entrance and register areas to facilitate traffic flow.
Extra sanitizing/cleaning each week from our cleaning service.
Sanitation of all high traffic areas and equipment hourly, or more, as needed.
Hand Sanitation stations at entrance/exit and throughout the building.
Maintain 6' space between workstations and merchandise racks. 
BI-WEEKLY AIREGENIX
Dry-fogging system disinfects and sanitizes facility, removing 99.9% of virus, bacteria and mold
Targets areas where employees don't/can't get
Non-Toxic -- Safe for People, Pets, and Plants!
Kills Coronavirus / COVID-19, H1N1, Influenza, MRSA, Norovirus, E.Coli, Salmonella, Hepa A, Staph, Strep, Flesh-Eating Bacteria, Mold & Fungus
Proprietary food safe Hospital-grade Germicide, Virucide, and Odor reducer all-in-one
Remove odor-causing virus & bacteria while protecting your customers & employees.
Lasts for 7-9 days
While we continue to navigate through everything and with the new changes around the shop, day-to-day operations are moving at a little slower pace for now. Thank you for sticking with us and for your patience!! 
Furthermore, we want to extend a big THANK YOU to this wonderful community and everyone who has supported us during this time.  There aren't enough words to express how grateful and appreciative we are of all of you. 
 Hansen Surfboards