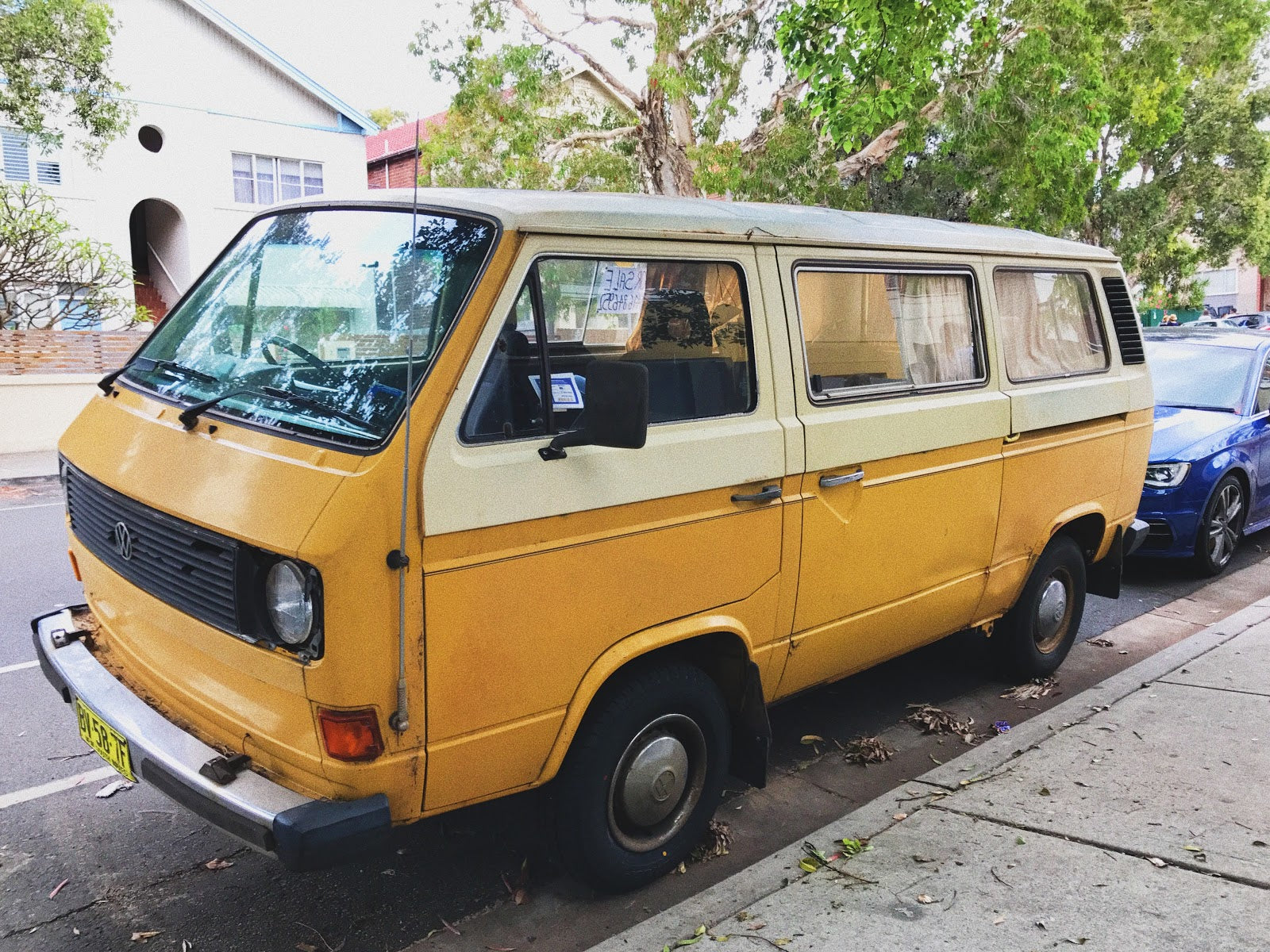 The '82 Transporter that just wasn't meant to be.
Since the earliest stages of planning this trip, I have had the idea in my head that I would be buying a van upon my arrival in Australia. I figure that if I'm here for an entire year, I might as well have my own form of transportation. Since I've got big surfboards and a good amount of stuff, I might as well buy a vehicle that can hold it all. I booked my flight into Sydney with the goal of buying a van within two weeks of my arrival, so I can then road trip up the coast to Byron Bay, where I plan on finding some work and a place to live.
So far, I've been in Sydney for 12 days, where my very kind friends have been putting up with me crashing on their couch. Every day, I've been scoping Gumtree (Australia's version of Craigslist), local Facebook buy & sell pages, and some car sales websites, hoping to find my dream van. Unfortunately, my budget limits me to a relatively small margin of cars, and I haven't had the best luck so far! The other day, I came across a beautiful 1982 VW Transporter (pictured) that was actually parked just down the street from where I was staying! The van was within my budget and seemed to be totally perfect, except one minor issue. It has a manual transmission, and I haven't learned how to drive stick.
I fell in love with this car, and was determined to learn how to drive manual just so I could buy it. I went to check it out with the seller, and he gave me a quick driving lesson. Of course, I stalled the engine once, but overall, I felt pretty confident with my ability to pick up this new skill. I told the guy I wanted to buy the van, offering his asking price, and he told me he still wanted to show it to his friend who had wanted to buy it for years. That night, he told me the prospective buyer never showed, and that I could come for another driving lesson the next morning and make my final decision. I showed up at the van at our set meeting time, and he was nowhere to be found! I called and texted to no avail, and didn't hear back from him until a day later. His friend had decided to buy the van.
Although this was disappointing news, I figure this just gives me the opportunity to find another, potentially even better van! I'm going to check out an automatic Mitsubishi Express today, which definitely doesn't have the same 'cool factor' as the VW, but definitely is more practical, and would be much easier to fix if something went wrong. There are a few decent options, and I think I just need to accept that I won't be able to find the ultimate perfect van. I just want to find something soon so I can get outta town and hit the dusty old trail! Wish me luck!