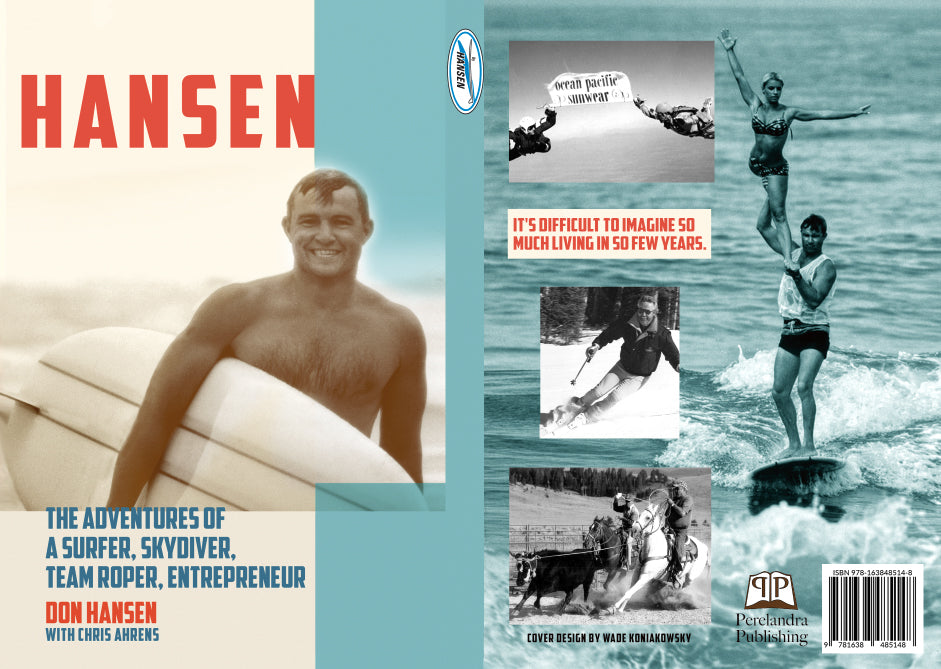 Don Hansen, founder of Hansen Surfboards, spent the last year working on something very special – and we can finally share! Don teamed up with author Chris Ahrens to bring his life story to all of you.
This 237 page paperback book touches on everything from where his life began in South Dakota, to chasing waves in Hawaii, from building a large surfboard manufacturing business, to co-founding the prolific brand Ocean Pacific, and from his journey as a world-class skydiver, to starting and operating his retail store here in Encinitas for [as of THIS YEAR] 60 years!
This book will keep you entertained from cover to cover. We hope you enjoy it as much as we do!
GRAB YOURS HERE!
DON'T FORGET TO CHECK OUT HIS SHORT VIDEO OF DON HIGHLIGHTING A FEW OF HIS STORIES -