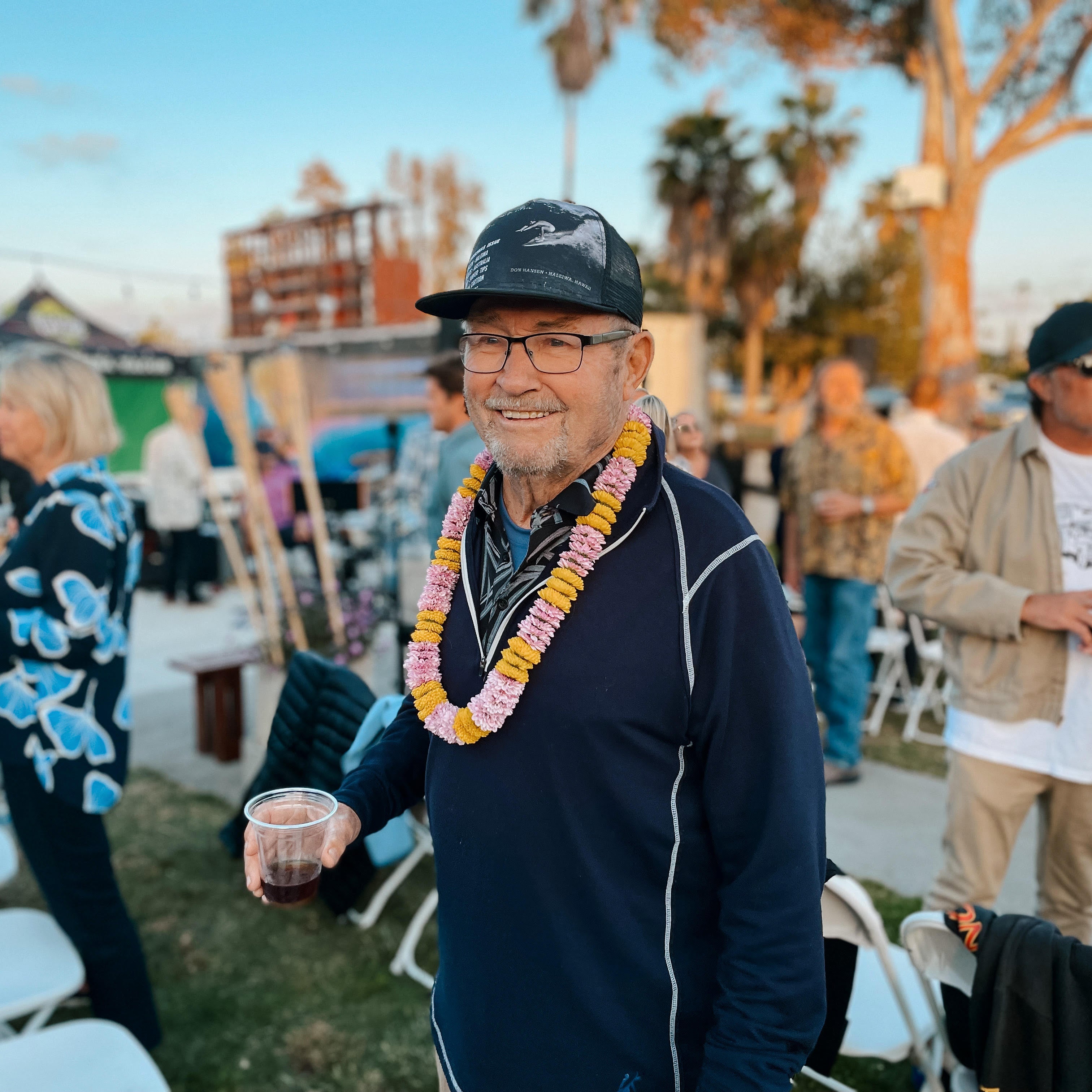 Don Hansen has been inducted into the San Diego Surfing Hall of Fame!
We had the pleasure of attending the induction ceremony alongside Don and his family and friends. It was surreal seeing Don catch up with surfing legends & fellow pioneers of the surfing industry such as Skip Frye, Julie Klein and so many more! 
The 2023 Inductee's included:

Don Hansen

Bill Bahne

Time Bessell

Pat Curren - In Memoriam

Mike Diffenderfer - In Memoriam

Jeff Devine

Dempsey Holder - In Memoriam

Richard Kenvin

Julie Klein

Taylor Knox

Dok Okey - In Memoriam

Pacific Beach Surf Club

Pacific Beach Surf Club

Hank Warner
It was a fantastic night honoring San Diego surfing royalty.
Here are a few photos from the ceremony!
Want to learn all about Don's story?
Check out his book!
It details his life from growing up in South Dakota to surfing giant waves in Hawaii to building a surfboard manufacturing business to operating his retail store which is now Hansen Surfboards for over 60 years!