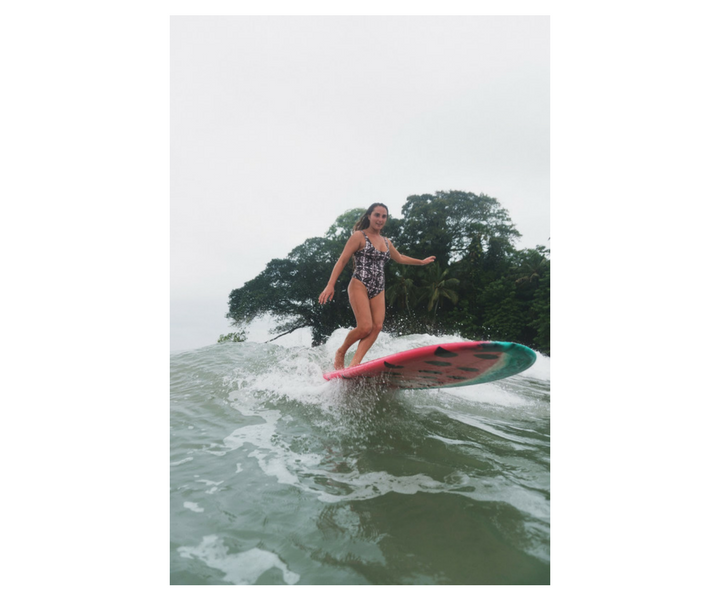 Thanks to photographer Robbie Jack, for trusting me not to send my board straight into his camera lens.
After two months of tropical surf and 90% humidity, it is finally time for me to head down to Australia, where I will be living for the next year (or more)! I have thoroughly enjoyed every moment of my backpacking travels through Asia, but I am really looking forward to beginning this next chapter of my life. I leave Sri Lanka on Wednesday, and then I have a whole day layover in Singapore, so I will be arriving in Sydney on Friday morning. I am currently on the hunt for a van, so I can drive up Australia's east coast, and check out all of the cool surf spots and towns along the way.
During the last 60 days, I've:
Visited 3 countries (Japan, Indonesia, Sri Lanka)
Stayed at 15 different hostels / homestays
Surfed about 20 different spots
Eaten at least 50 new foods
Made countless new friends and memories
Although I've been traveling mostly solo, I really haven't had any time to be by myself! I've been lucky enough to spend time with a few friends from home along the way, and every time I've been alone, I have instantly made new friends. There are so many people who are backpacking the world on their own, and everyone is super keen on meeting people and trying new things. I really appreciate this open-minded attitude, and I feel that the enthusiasm of the people I meet helps keep me energetic and ready for the next adventures.
At home, I find it easy to get stuck in routines. Life in Encinitas (or Santa Barbara when I was at UCSB) is pretty dang comfortable, and while feeling settled and safe is always a positive thing, I have felt so invigorated by the challenges I've faced while backpacking. I have always had trouble making decisions, as I always consider the "what ifs" of situations. While traveling, I have made it a goal to try not to turn down any invitations for things such as trying new restaurants, going on hikes, or watching the sunset. Two months ago, I probably would sit and consider the pros and cons, wasting both time and energy. Now, I've learned that small decisions aren't really worth worrying about, and I have had so many great experiences thanks to this!
Of course, I occasionally get homesick, and often find myself thinking about my life in California. I wonder what I would be doing now if I chose to take the path of finding a 9-5 right after graduating, and if I'd be living in San Diego or somewhere else. The good thing is, I am only 21, so I've got plenty of time to figure this whole "adulthood" thing out. Right now, I am really just enjoying living in the moment, and I love not knowing where tomorrow will take me.