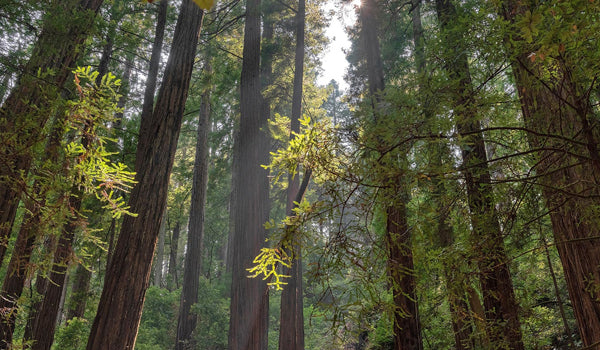 In the 1980s, an already large and growing outdoors brand by the name of Patagonia invented Synchilla, a synthetic fleece fabric meant to imitate the soft and cozy feelings of real fleece, that doesn't wear down or pill like a normal wool material. They introduced the Snap-T design, which is a simple pullover sweater with three buttons near the collar, made from the Synchilla fabric. While Patagonia was already on the map, this design boomed and became a staple for much more than just outdoors enthusiasts.
Nowadays, in places like Encinitas, you can't walk 30 feet without running into someone sporting attire with that familiar mountain logo. Nearly every person and their dog has a Snap-T, puffy jacket, or zip fleece, and for good reason. They are perfect in pretty much any temperature below 60 (below 70, if you're properly accustomed to the San Diegan climate), and at this point in the athleisure era, are considered quite fashionable as well. Of course, all the styles come in an array of colors and patterns, so there is something for everyone. From utilitarian dads to sorority girls, Patagonia has become the ultimate crowd pleasing brand.
Before I first got a Snap-T, I didn't understand the hype, thinking it was just as warm or comfy as any other pullover type sweatshirt. It was a big purchase, and my first ever Patagonia product, and I was worried about spending a lot on something that I may not use very often... turns out, this has been one of the best items of clothing in my closet, and it has traveled all around the world with me! I'm currently in Perth, Western Australia, and tomorrow I leave to go camping down south. Things will be a bit chilly, so it sure is a good thing I've got my Synchilla with me!
Winter is coming in hot (or cold, rather), and Hansen's has just gotten heaps of new Patagonia styles in stock, ready for your next trip to the snow, the woods, or even just the grocery store.