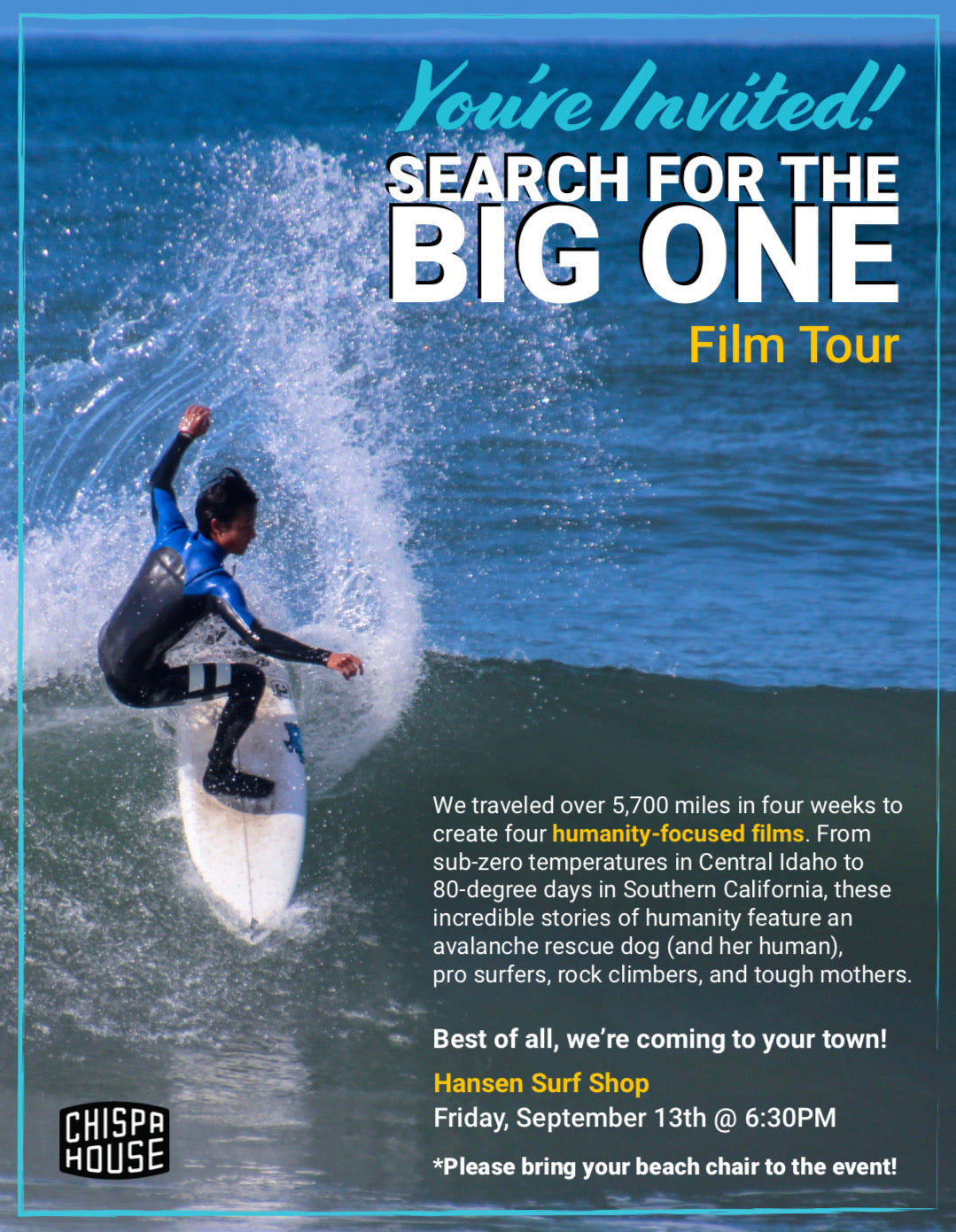 SEARCH FOR THE BIG ONE
What: Movie Night at the Shop!
When: September 13, 2019 at 6:30pm
Where: 1105 South Coast Hwy 101
Encinitas, CA 92024
What to Bring: Yourself (+ friends!) AND a beach chair to sit on 
Cost: FREE!
We will be providing complimentary food and beverages!
FIRST 50 PEOPLE WILL RECEIVE A FREE HANSEN SURFBOARDS T-SHIRT!
HERE'S THE SCOOP:
Chispa House is a talented group of filmmakers creating original content and connecting brands with humanity. They focus on telling stories of inspiring people (and their unique spark) at work!
THE STORY:
Chispa House has traveled over 5,700 miles in four weeks to create four unique humanity-focused films. Everything from below freezing temperatures in Central Idaho to hot sunny days in Southern California. These stories of humanity feature an avalanche rescue dog (and her human), professional surfers, rock climber, and tough mothers.
See you there!