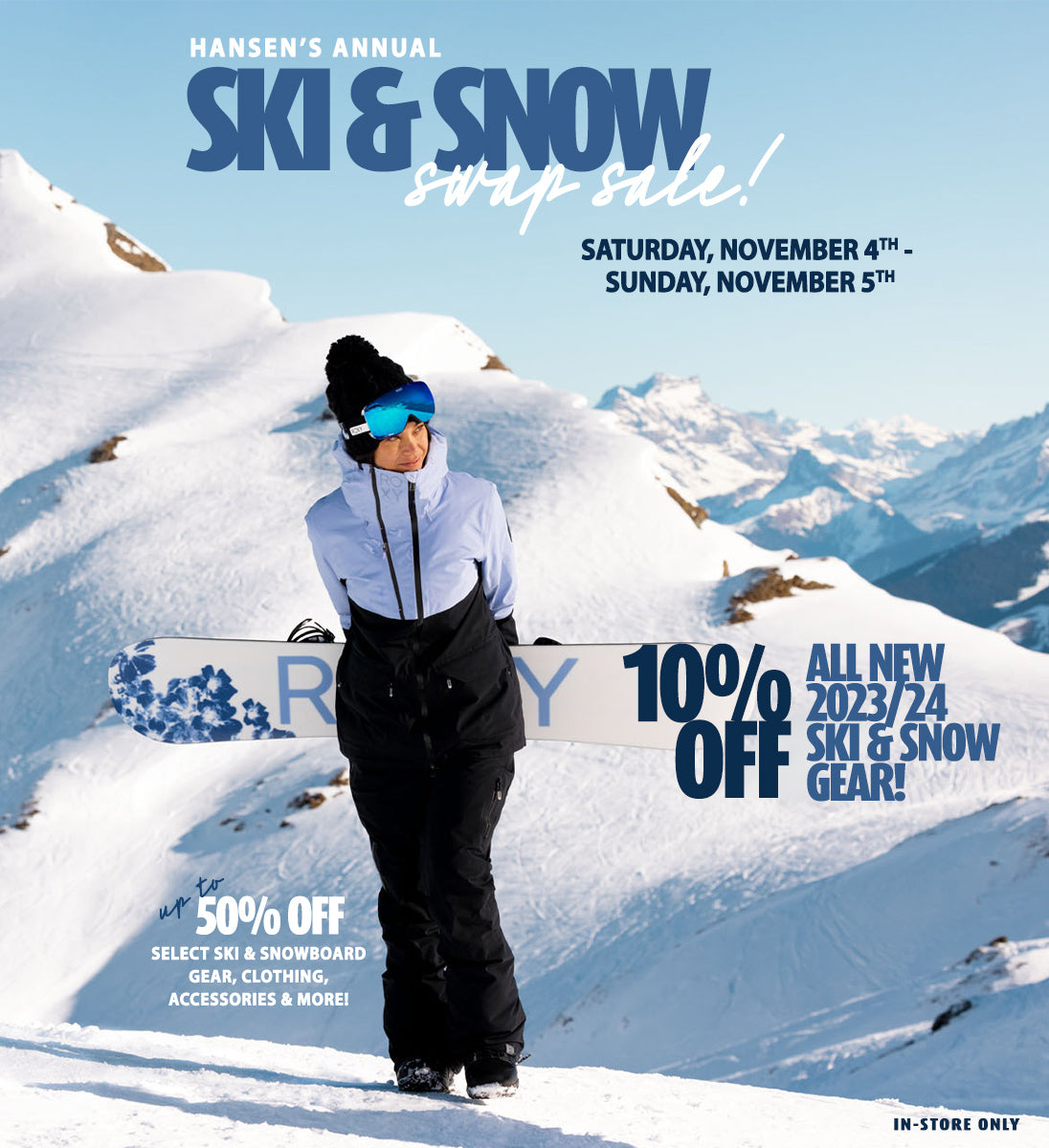 HANSEN'S ANNUAL SKI & SNOW SWAP SALE
Saturday, November 4th - Sunday, November 5th
10% OFF ALL 2023/2024 SKI & SNOW GEAR THIS WEEKEND ONLY!
(IN-STORE ONLY)
Get up to 50% OFF Skis + Snowboards (Select 2022/2023 models) & Clothing + Accessories!
*Sale prices are on selected items and figured off full retail value. Cannot be combined with other discounts or offers. In-store Only! *
SWAP ITEMS:
Starting Saturday, October 28th through Friday, November 3th, bring your gently used snow clothing and equipment into Hansen's and we'll sell it for you! An item registration fee of $1.00 per item will be charged at time of registration and 20% of any item sold will be charged to cover advertising costs. Items will be evaluated for safety prior to registration. No accessories please (i.e. hats, gloves, goggles, or base layers).
STORE HOURS
Monday - Saturday   10:00am - 7:00pm
Sunday   10:00am - 5:00pm