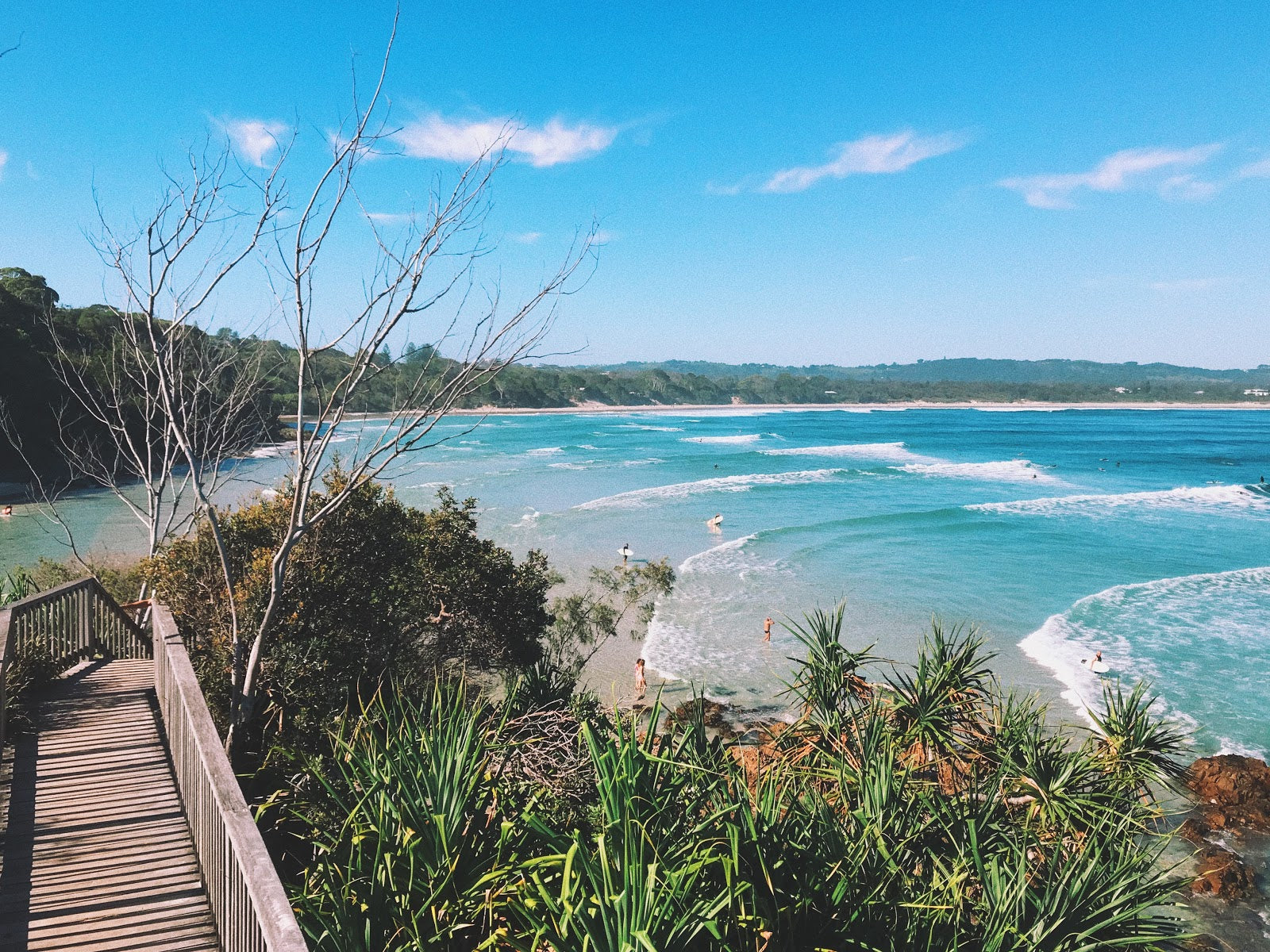 The Weather Outside is... Tropical?
While the holiday season in San Diego isn't exactly frigid, we do have to bust out our 4'3 wetsuits and insulated jackets during wintertime, and there is definitely a festive feeling in the air. In Australia, summer has just begun, and there isn't a single pumpkin spice latte to be found. The classic Christmas tunes are kept to a minimum, mostly heard only on occasion when in the grocery stores. That being said, there is no lack of holiday cheer going around. Australia has its own special traditions, including 'Santa Surf' events up and down the coast, eating seafood and pavlova, and getting sunburnt.
I felt a little funny missing out on all the ugly sweater parties and holiday treats, but I got to experience the silly season with new friends from all over. My housemates threw a Christmas Eve dinner, and we had about 30 people bring dishes that remind them of their holiday traditions (or that are just really tasty). We ate, drank, and were merry, just like any Christmas party back home. Because so many residents of Byron Bay come from other places, it can be difficult for people to get home for the holidays, so we sort of just come together as a big melting pot of a family! On Christmas Day, I hit the beach with a bunch of friends. The waves were tiny and there were blue bottle jellyfish everywhere, but the water was 77 and sparkling, so it was hard to complain.
I hope that despite the fires, everyone back home has had a safe and lovely holiday season so far, filled with love, family, and lots of cookies and hot cider from Hansen's!