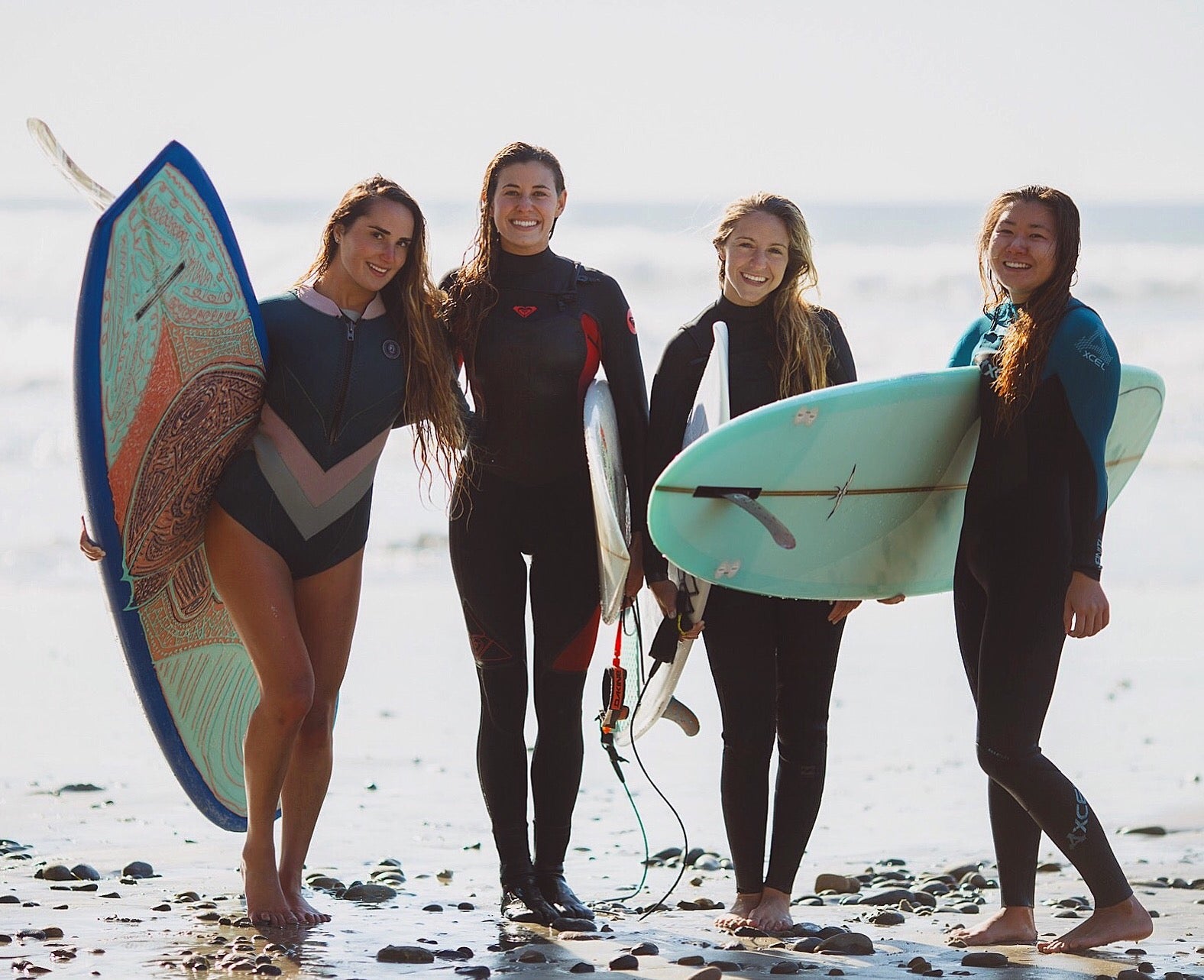 Last week, we covered some tips and tricks to taking affordable surf trips. To keep this theme going, I will talk about experience (or a lack thereof), which is the second most common excuse I hear from people who say they want to travel, but "can't". Whether this applies to traveling or surfing in general, just remember that we've all been beginners at one point.
Now, before I go on with my "wisdom," I just want to say that I acknowledge that I was very fortunate to have started surfing as soon as I was able to walk / swim, and that my family visited quite a few far-away places during my childhood. I am so grateful for my upbringing, and am very aware that not everyone has had the same privileges or opportunities. That said, it is never, ever too late to start! All of the elements of travel can certainly be overwhelming, but I assure you, the more you do it, the easier it gets! When planning a trip somewhere, ask your friends who have been to this destination for advice and recommendations. You can also hit up your trusty friend Google, or join groups on Facebook, such as ​Girls Love Travel​, an all-women's network with over 600,000 members. Through this page, I have learned about so many different places, and I've actually made a lot of friends whom I've then met during my adventures! Don't worry boys, I'm sure there's groups like that out there for you too.
While I truly believe someone with absolutely zero traveling experience can totally manage going on a trip alone, for the first few adventures, going in a big group can be really fun and be sort of a security blanket when exploring uncharted territories. If you have a friend that is well versed in the art of the surf trip, it's totally okay to let them take the reins on the planning - they probably have fine tuned their methods. That being said, if there are activities you want to do, or places you want to see, make sure you speak up before the itinerary is finalized.
When the words "surf trip," come up, the first image that may come to mind is the cover of a surf magazine, with some pro surfer getting barreled in crystal clear, super shallow water, over a razor sharp reef. While yes, for many of us, this is the dream surf vacation, there are definitely holidays for surfers of all ability levels! In fact, there are hundreds of surf camps and schools all over the world specifically for beginner to intermediate surfers. Surfing meccas like Bali and Hawaii are known for their big waves, but there are plenty of spots that cater to the needs of those who are less experienced in the surf. However, just like at home, if you are on a surfing holiday and there is a huge swell that is beyond your abilities, just chalk it up to having a beach day - its not worth the risk... Which is a great segue into next week's travel topic: safety concerns.